The incision and drainage cyst trainer is perfect for showing anyone how to properly incise, drain, and pack a cyst.  It is also a great tool to show the proper dodging technique required when performing an incision.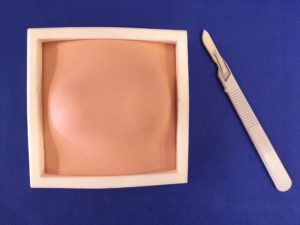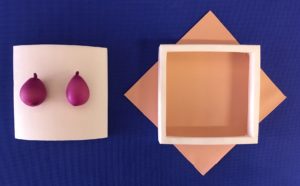 Seeing is believing!  The video below goes into greater detail about the different features and benefits of the cyst trainer. Make sure you watch until the end of the 2-minute video to see the trainer in action.
Incision and Drainage Cyst Trainer 
To summarize the main features covered in the video, the cyst trainer's white cover and base is reusable and comes with enough replacement parts (four epidermis skins and eight cysts) to use the trainer four additional times.
Additional Products You May Need...
Contact Us To Request Pricing Or Additional Information